ATTENTION, MEMORY PROCESSING SKILLS (AMPS)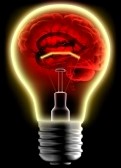 AMPS is a mental boot camp focusing on whole-brain learning to strengthen cognitive skills in kids who have a hard time with academic subjects, seem smart but struggle in school, have difficulty staying focused, get good grades but work too hard or too long on assignments, or have visual or auditory processing difficulties.
Download an AMPS program flyer.
PROCESSING COGNITIVE ENHANCEMENT (PACE)

PACE is a cognitive processing skills program that uses whole-brain learning exercises designed to improve mental processing speed, working memory, attention, sequential processing, spatial orientation, visual and auditory memory, and more.
INTEGRATED LISTENING SYSTEMS (iLs)
iLs is an evidence-based sound therapy program that employs the use of music, movement, and bone conduction headphones and amplification to retrain parts of the brain involved in learning, communication, and moving. iLs improves the processing of auditory information from sub-cortical to cortical levels and back again.
NEURO-NET

This research-based learning readiness program incorporates a variety of rhythmic, kinesthetic gross, fine, and visual motor exercises to help children develop stronger core academic skills and become successful independent learners.
BAL-A-VIS-X

This series of 300 exercises improves focused and joint attention, balance, sequential memory, gross, fine and visual motor coordination, impulse control, communication, social skills, and much more. Academic skills have also been shown to improve significantly within a short period of time.
PRIMITIVE REFLEX THERAPY
Primitive reflexes are functions all babies are born with. At about six months, these reflexes typically subside. Retention of primitive reflexes can persist into childhood, however, and is the underlying cause of many common learning problems and difficulties with coordination needed for success in sports performance. Once the primitive reflexes have been identified, appropriate treatment is given to integrate the primitive reflexes and allow for the proper postural reflexes to emerge, which helps the child's central nervous system mature appropriately.
While Brain Booster Intensive Programs help all children, they're especially beneficial for children diagnosed with ADD, ADHD, Gifted (2-E), Autism Spectrum, PDD, Auditory Processing Disorder, Dyslexia, and Non-Verbal Learning Disorder.
What are parents and kids saying about Brain Booster programs?
I went from a 1.9 to a 3.3 grade point average in 6 weeks!
P.B.
16 year old boy
I used to be the worst reader in my class. I am now the best! My writing is getting better, too!
A.G.
10 year old girl
After years of watching my daughter Alexis lose her self-esteem and feeling like she was stupid, we were at a loss of not knowing how to help her with her dyslexia. We were thrilled to be referred to Kari after hearing she had helped our friend's son. At the time, Alexis was in 4th grade and struggled with Spelling and Writing. In fact, she was failing Spelling and her average test grade was 52% or less. We rejoiced over a 65% or higher (which rarely happened). After a few sessions with Kari, we began to notice a big difference, and now Alexis is consistently scoring 90-100% on her Spelling tests and is one of the top spellers in her class!
J.R.
Mom to 11 year old girl